Drinking Coca-cola used to mean that people could believe, at least for a second, that they belonged to the western world – remembered Hungarian prime minister Viktor Orbán the country's communist past when the drink was illegal and said to be a "capitalist drug".
The time has changed. Later – still in the communism – coke was tolerated, even later, advertised.
And now it is intended to be as a kind of symbol of the country's new economic direction, which puts strong emphasis on producing goods, in addition to service industry.
Cheers! Dimitris Lois, Viktor Orbán and József Tarsoly are tasting the legendary product. (Photo: MTI)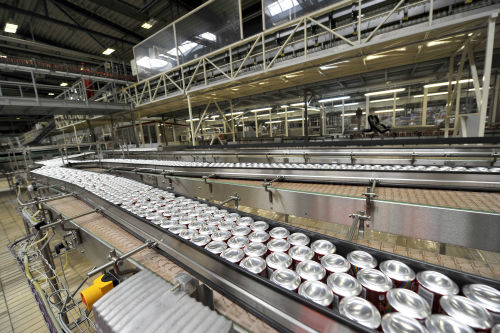 The new production line (Photo: MTI)
So far the Coca-Cola company has invested over HUF 100 billion (EUR 350 million)  in Hungary.
"If Hungarian people think they are about to be cheated they shut the door, but if somebody comes with good intentions we invite him into our house" said the Hungarian prime minister, who prefers to use proverbs and sayings in his speech and who gets a controversial reputation in the EU.