The land of wines, tranquility and incredibly green hills.
I have been visiting Austria for decades, but its variety still surprises me. You drive a couple of kilometers and the landscape changes as if it were a completely different country.
Styria is just across border, but this was the first time that I visited the south part of it.
First, we drove through pumpkin fields (pumpkin oil is one of the most characteristic products of the region), then suddenly, the pumpkins changed into vineyards, and the landscape became dreamlike.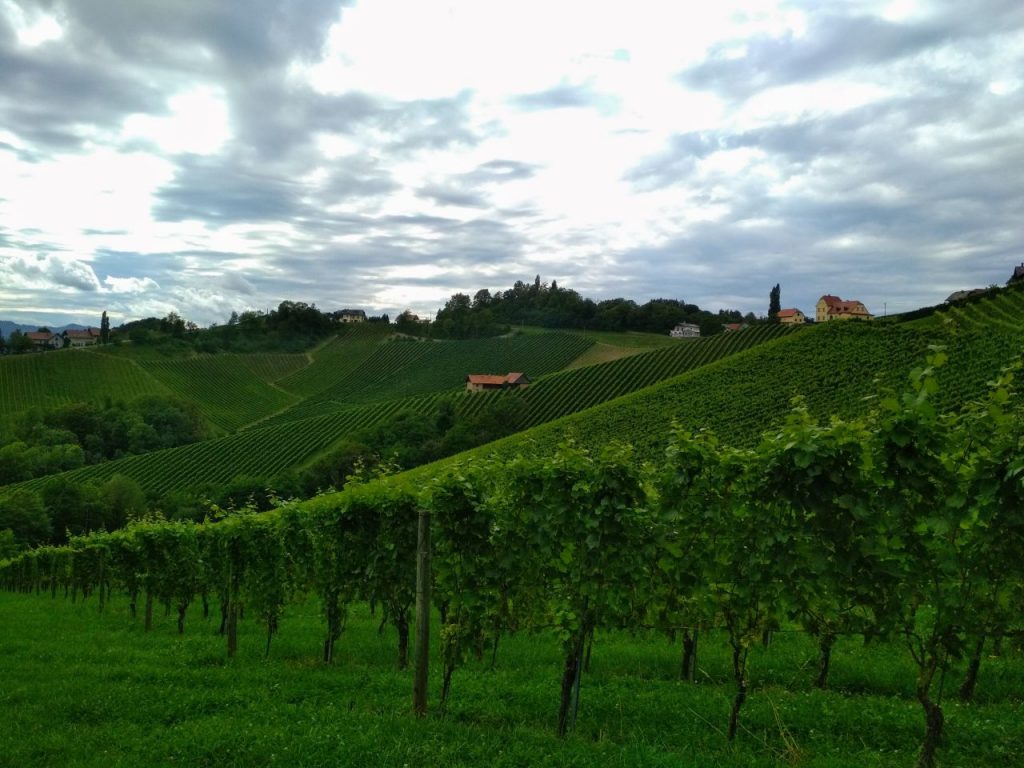 Gentle hills and valleys are waving like a green ocean, but the regular rows of vine plans suggest there are massive human activities in the background.
And upon arrival, when we get out of the car at the accommodation we are just staring at the surrealistic landscape.
Originally, our plan was to visit the neighboring towns and places of interests during our 5-day stay, but in fact we only went to Ehrenhauzen for two hours, including a coffee break, and to Gamlitz for one hour. They were okay. Nothing special.
Instead, we went hiking every day.
We are not hard core hikers but the countryside gave us no choice, we just strolled among the vineyards over and over again, mesmerized, when got tired just sat down at a wine cellar or on the hotel terrace, tasting local wines and homemade food, or just enjoyed the stunning view.
Although we sometimes got surprised when we found wet, dark valleys with deep forests and fast brooks between the sunny and gentle hills, but in general, walking here is not too challenging, you do not need special physical condition or equipment; a good pair of shoes and some determination are enough.
As the terrain is easy, you can go on a walk any time and any direction, but if you plan to take a longer hike, it is advisable to use a map.
I found wandermap.net, alltrails.com and ourdooractive.com sites usable, but at the hotel reception we found print maps as well, and they became big friends of us.
So I decided to scan and take photo of them, in the hope you might be able to use them one day, as the print maps are often more practical than the digital ones.
It is in German, but self explanatory:
At the reception I found this as well. I could upload it in two pieces.