Earlier I posted two professional pictures of Lake Pécs (some say Lake Orfű).
Ferenc Kálmándy's photos were taken in autumn and captured the mystic aura of the lake.
Last week I went to the lake with my extended family.
We had lunch at Muskatli Restaurant (it is said to the one of the best restaurants in County Baranya), then we walked along the lakeside.
It was a beautiful early spring afternoon, with cloudy and sunny periods.
The trees have just started to bloom and the people were enjoying the promise of the upcoming warm seasons.
As far as the facts are concerned, Lake Pécs (in Hungarian: Pécsi-tó, Orfűi-tó) in the Mecsek Mountains is actually a 5 km long system, which consists of 4 artificial lakes.
This place functions as a recreational area and it is very popular with the residents of the nearby Pécs, but people from all around the country arrive here, what's more, you can meet some foreign tourists as well, especially the Dutch like this resort for some reason.
Personally speaking, I do not think Lake Pécs itself is the place that is worth traveling hundreds of miles, but if you travel around Hungary and can be a nice stopover for a couple of days, specially in the summer.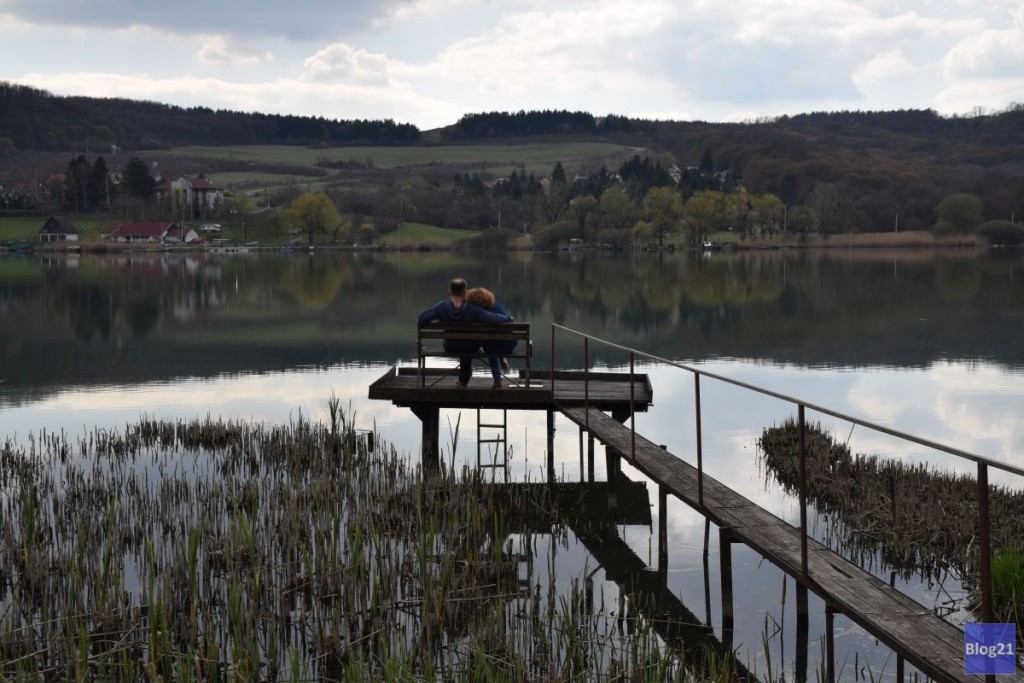 On one hand, you can spend some laid-back days here, fishing, boating, swimming and eating well, on the other hand, you can discover the neighboring places of interests, including historic towns, natural beauties, cultural and culinary delights.