Some days ago I wrote about the spectacular Hungarian boat race called Blue Ribbon, which takes place around Lake Balaton.
This lake is one of the hubs of the Hungarian summer.  This Saturday a huge swimming competition was held here.
More than 10.000 people swam across the lake from Révfülöp to Balatonföldvár (5.2 km) to compete, prove their fitness, have fun and socialize.
This traditional sport event has been held for exactly 30 years.
This year the conditions were just perfect:  there was a lot of sunshine, gentle wind and 27-degree water.
The fastest swimmer of 2012 is Gergely Kutasi. He needed 1 hour 2 minutes and 24 second to cover the distance.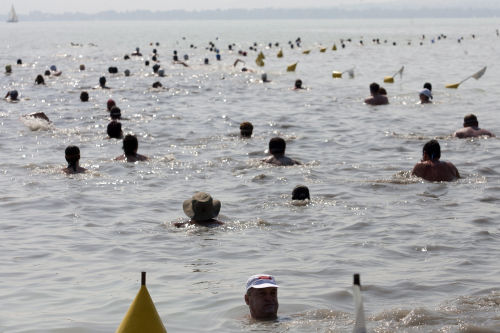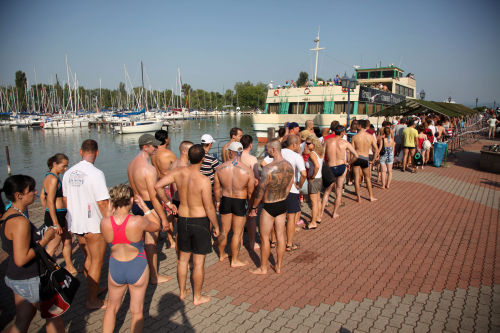 Photo: Varga György (MTI)