Here is an amazing photo of the West Hungarian town Sopron.
Sopron (Ödenburg in German) is at the Austrian border with rich history and historical buildings. It has 63 thousand inhabitants, many of them moved here from the other parts of the country to commute and work in Austria.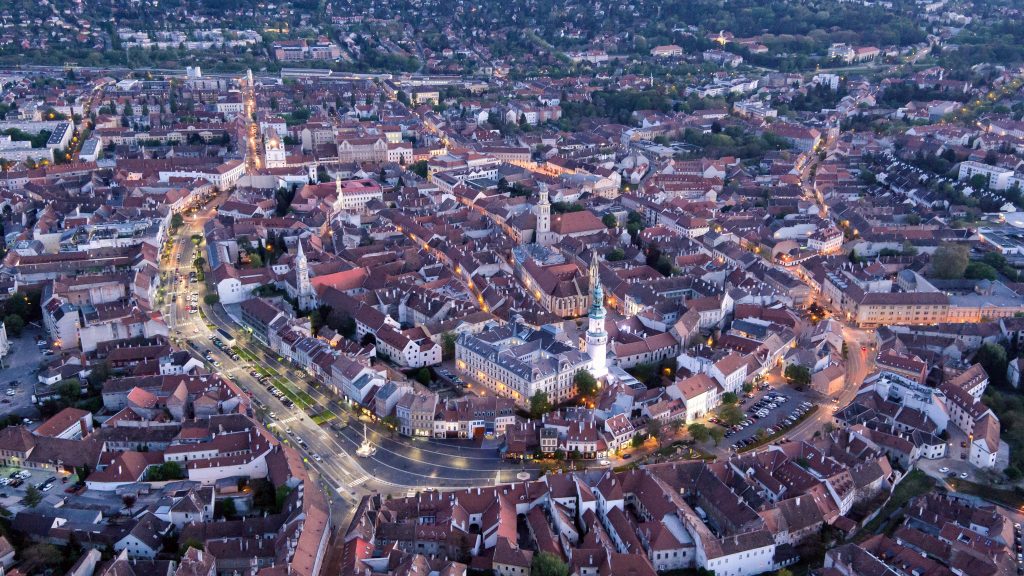 Fun fact: In 1921 – after WW1 and the Trianon Treaty – there was a local referendum when 65 % of the residents voted for being the part of Hungary instead of Austria.
That is why Sopron is called "the most faithful town".
This aerial photo – as many similar ones – bends the truth a bit, but it is pleasant to take walks in these streets.